Product Description
Bestselling Airport Railway station security check system Electric Hand Metal Detector MCD-140 Features:
1. It equipped with waterproof pouch, easy to carry.
2. It can be charged. The time of charging is 4-6 hours (The charger is not included, it is optional accessory).
3. The indicating light is off or keeps on alarming when the voltage is scarce.
4. It has double alarm modes, namely sound & light and vibration & light
5. First ultra sensitivity metal detector.
6. It is widely used in airport, station and prison etc.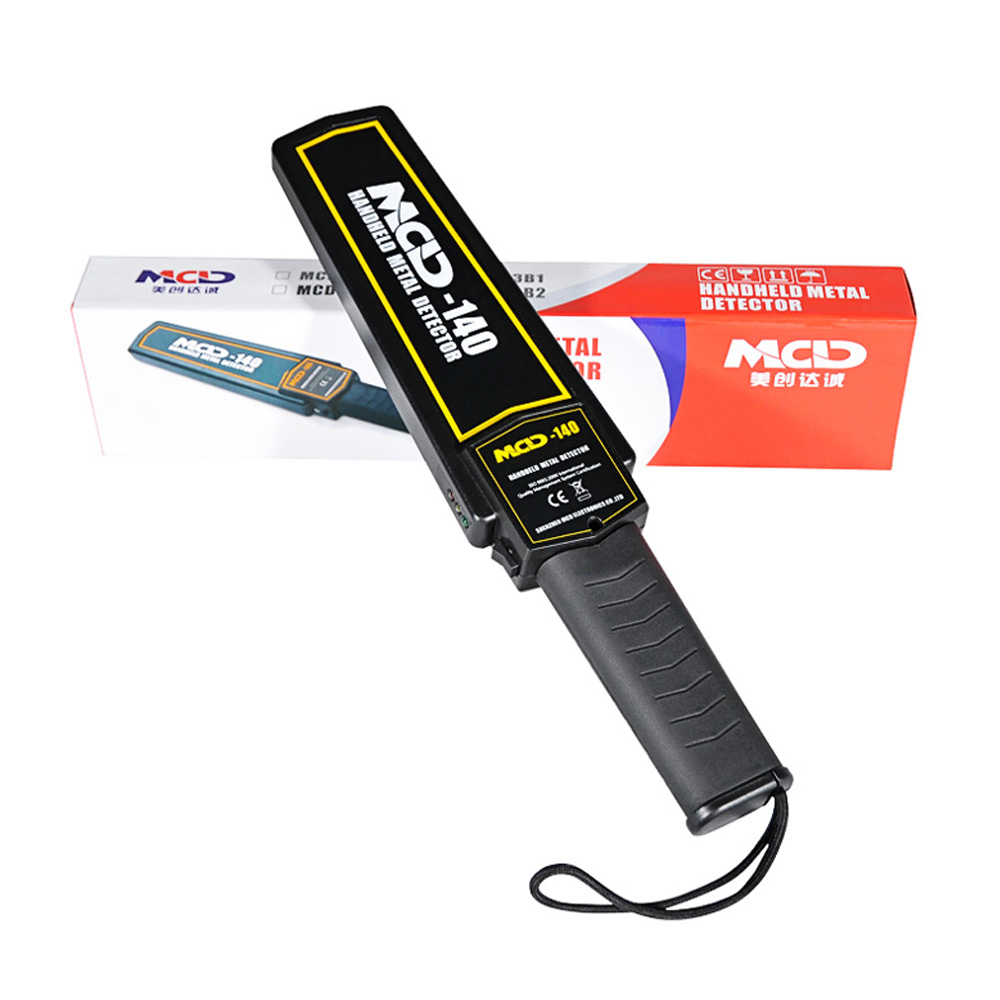 Feature and Application:
handy structure,beautiful appearance,large scan area,high sensitivity,it is used for gold,
silver shop,or jewelry factory,public security personnel,and school exam check and so on.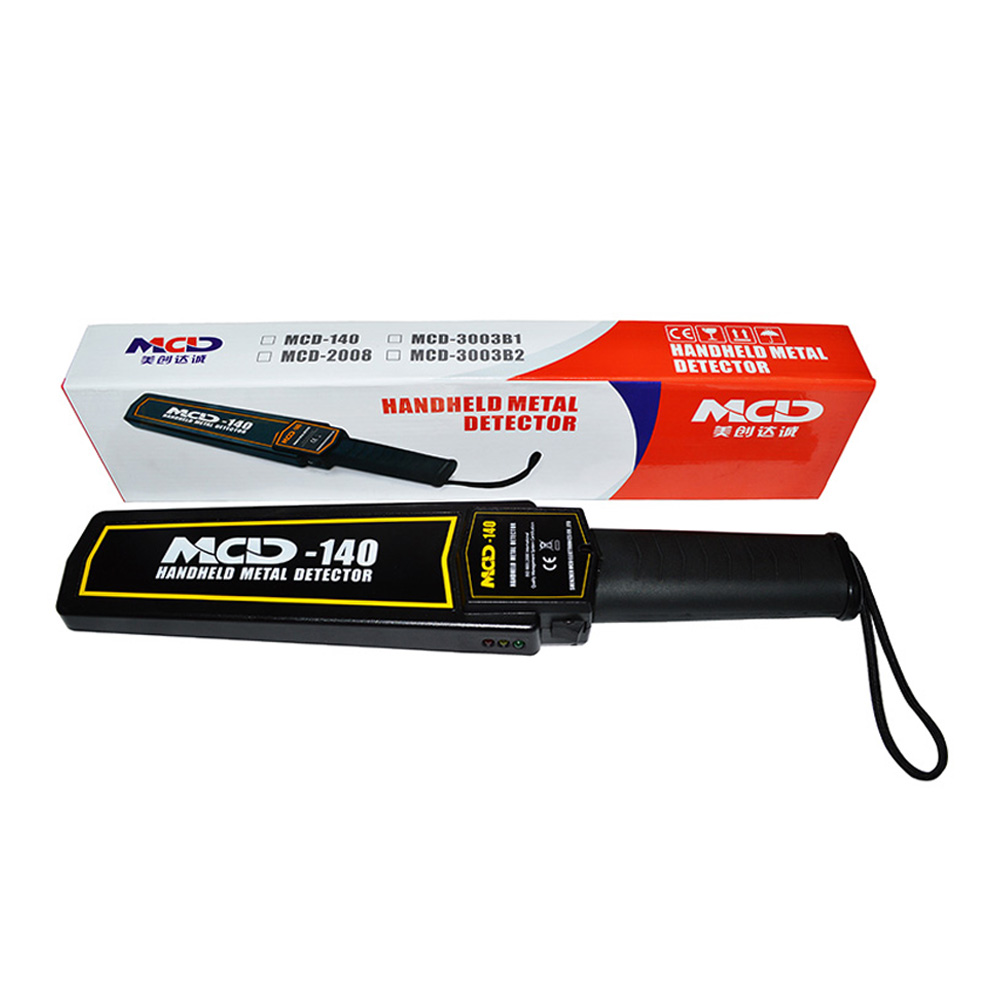 Technical parameters:
1.Alarm Indication:Audio alert and LED indicator and vibration can work together,wigh headphone
output.(headphone is optional accessory)
2.Power Supply:9v fold battery(6F22ND)can connect with recharger,( 57125073,recharger is optional accessory)
3.Quiescent Current:<30mA,Operation Current:Audio and LED<62mA,Vibration<90mA
4.Overall Size:415*87*41mm,Net Weight:350g,Gross Weight:605g,Packing Size:52*30*47cm
(25pcs/ctn,16.5kg/ctn)