Product Description
The single-energy system means that the x-ray emitted by the ray source has a single energy, and the single-energy ray source emits a fan-shaped single-energy ray. The penetrating object reaches the detector and is absorbed by the detector, and is converted into a digital signal and input into the PC through a series of data. The processing is finally displayed on the computer screen of the security inspection machine in the form of a grayscale image, and the security inspector judges whether there is a dangerous article by the shape and contour of the image.
Image processing system
1. X-ray sensor: L-shaped photodiode array detector, 16bit accuracy
2. Multi-energy color: organic matter is displayed in orange, inorganic substance is displayed in blue, mixture is displayed in green, and unclear area is displayed in black.
3. High energy / low energy: two energy switching display
4. Hazardous materials assisted detection: assisting in the detection of dangerous goods such as some typical drug explosives
5. Independent console: easy to read, can be separated from the host by a maximum distance of 2.5m, 19-inch high- resolution display
6. Magnifying glass local zoom function, edge enhancement object contour edge is more clear, easy to penetrate, full screen imaging graphics without distortion
7. Adopt network port transmission technology to improve information transmission speed


General Specification
Tunnel size

650 (W) * 500 (H) mm
Rated power

400W
Rated load
150kg (evenly distributed)
Conveyor height
63CM
Transmission mode

motor plus track belt
Net weight
300Kg
Transport speed
standard 0.22M/S, adjustable speed
Penetration
34mm thick
Product volume
205*98*127CM
Leakage current
<0.5mA
Rated voltage
AC 220V 50HZ (±10%)
Equipment noise level

<55db
Rated voltage
AC 220V 50HZ (±10%)
Film Safety

ISO1600 Film Safety
Pass rate

720 / h ~ 1500 / h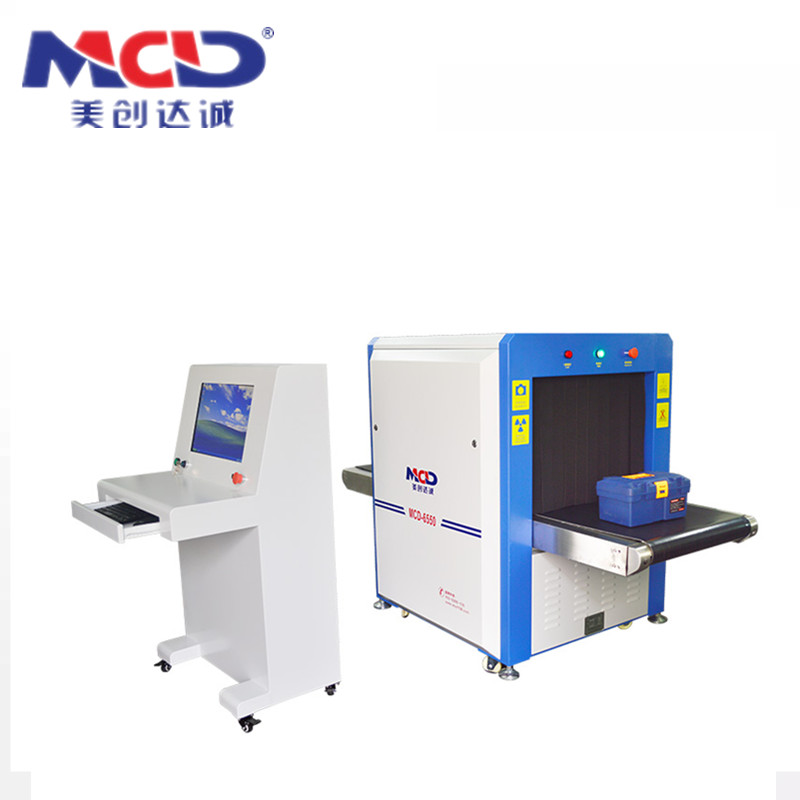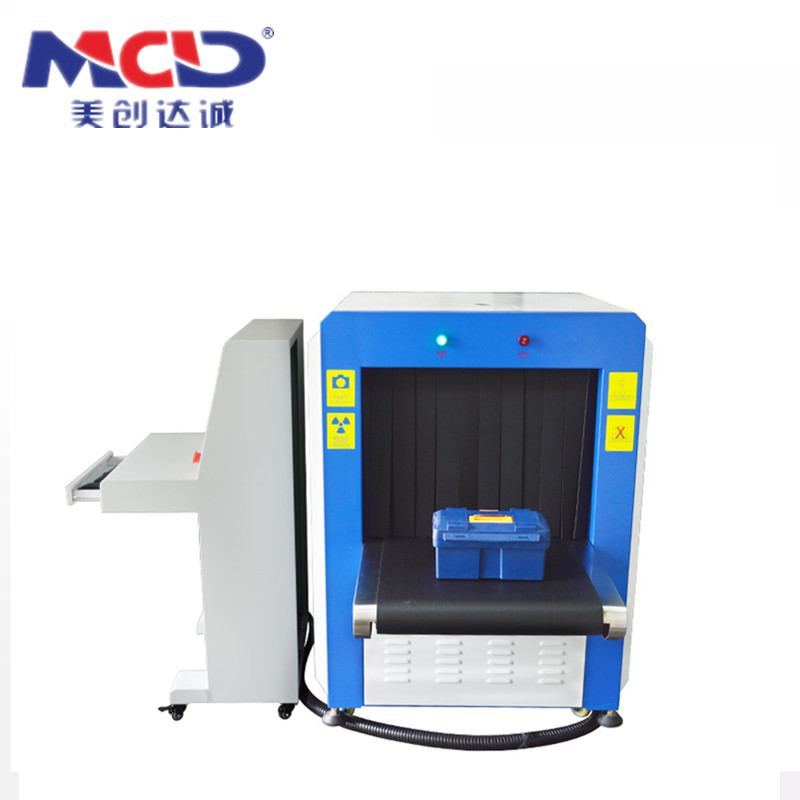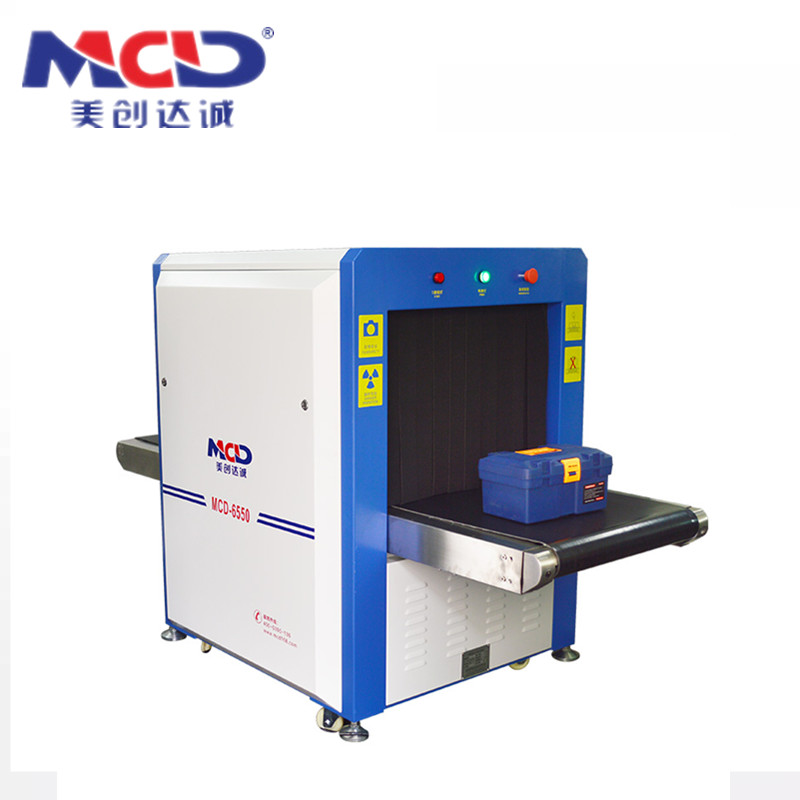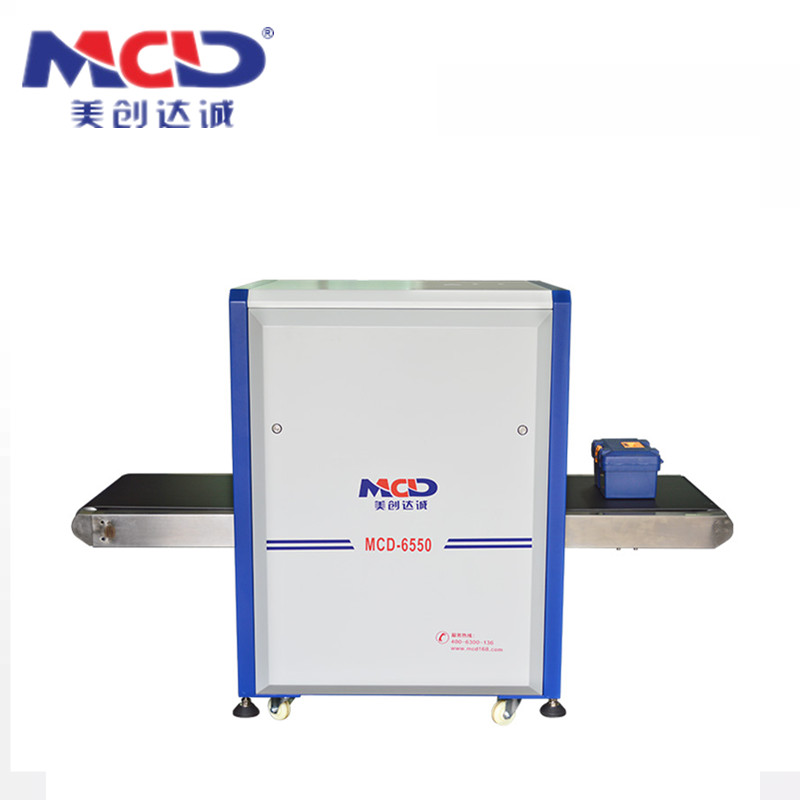 Workshop scene real shot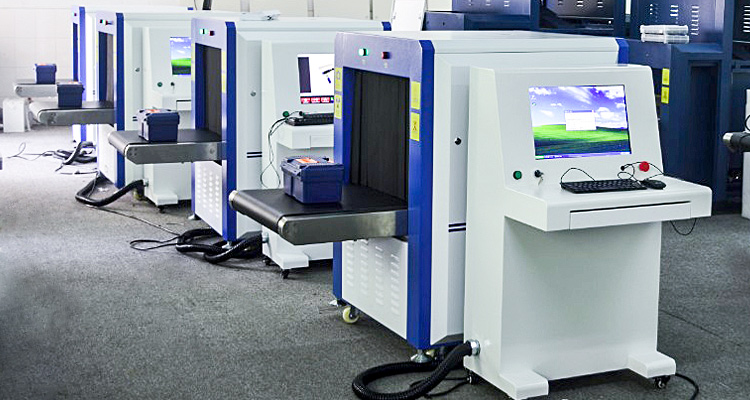 Qualification certificate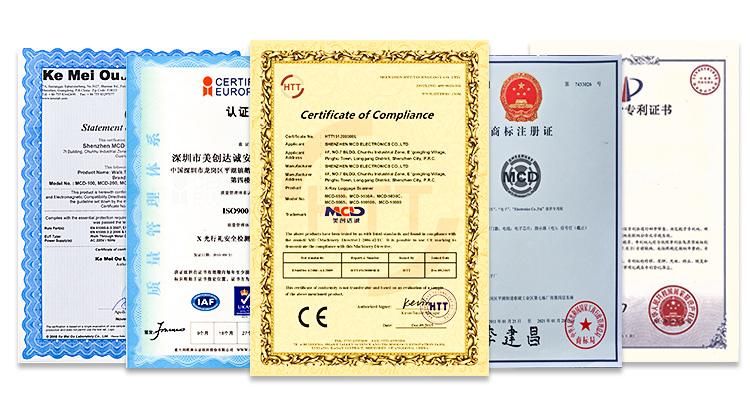 Exhibition and case show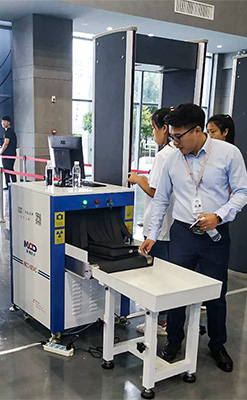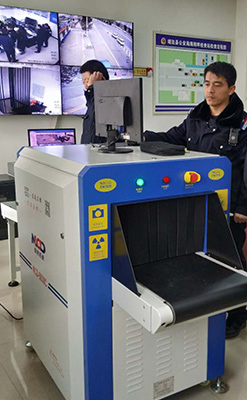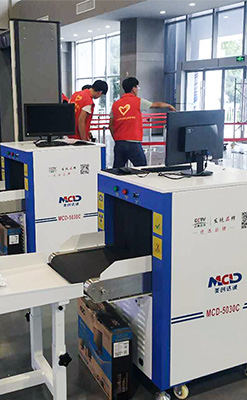 Packing & Delivery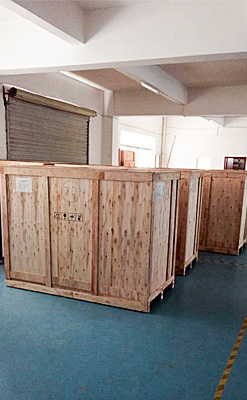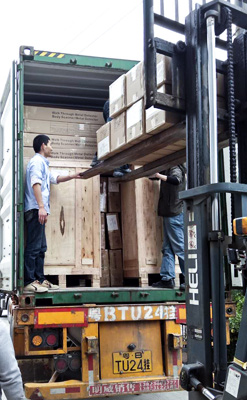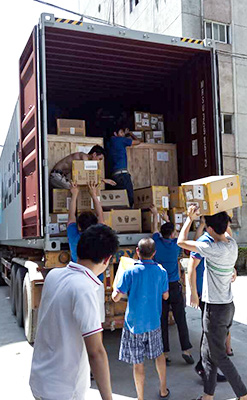 All X-ray baggage scanners are packaged in standard export plywood cartons. It can be transported by air, sea, land or express (eg DHL, UPS).
Generally, we have stocks. In stock, we can ship the goods after confirming the order on the same day. If the order quantity is too large,
please consult the online business manager to determine the delivery time.