Product Description
X-ray security screening equipment widely used in airports, railway stations, bus stations, government buildings, embassies, convention centers, exhibition centers, hotels, shopping malls, major events, post offices, schools, logistics, industrial inspection and other places.Model characteristics and configuration: All parts imported , clear image, strong penetrating power, long service life, using the latest international standards.Equipment complete the examination by means of that belt making the baggage into the X-ray inspection lanes. Luggage into the X-ray checkpoint to stop the package detection sensor,the detect signal was sent to the system control part to generate X-ray trigger signal,. After a bunch of X-ray fan-shaped collimator beam passing through the items on the belt, X-rays were absorbed by seized items, finally, Bombarding dual-energy semiconductor detectors installed in the channel. The X-ray into the signal through detector, these weak signals are amplified and sent to the signal processing box for further processing.
General Specification

Tunnel size

500 (W) * 300 (H) mm

Rated power

400W

Rated load

170kg (evenly distributed)

Conveyor height

76CM

Transmission mode

motor plus track belt

Conveyor thickness

2.0mm

Transport speed

standard 0.22M/S, adjustable speed

Radiation direction

bottom illumination

Penetration

34-38mm thick

Penetration resolution

34AWGΦ0.160mm

Line resolution

resolution 40AWGΦ0.0787mm>44SWG singlesolid core copper wire

Tube voltage / tube current

140-160KV/0.3mA

Leakage rate

<1.0μGy/h from the outer surface of the casing at 5CM

Single dose

radiation dose <1.5uGy

Net weight

280Kg

Product volume

168*83*122CM

Ray beam divergence angle

80 degrees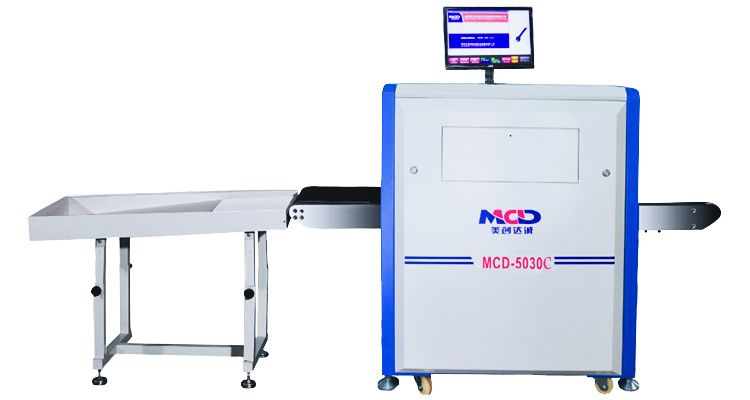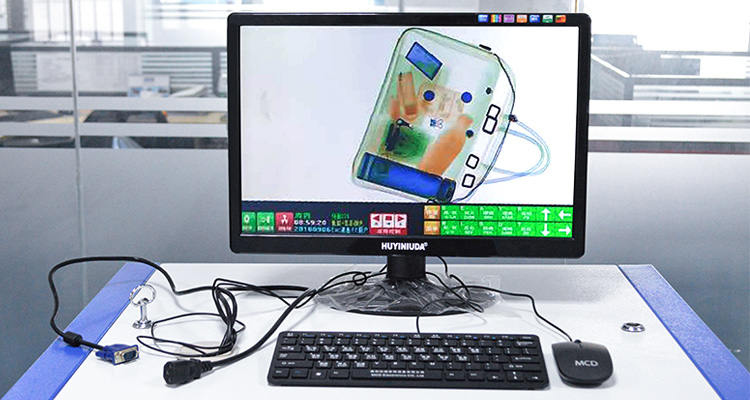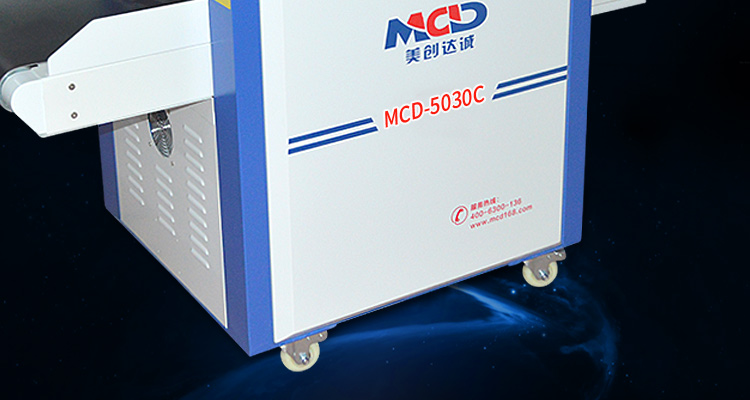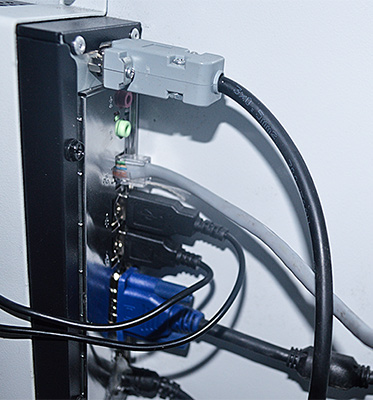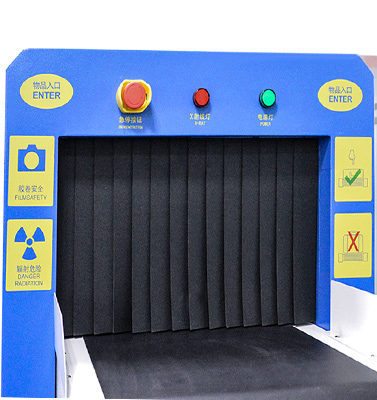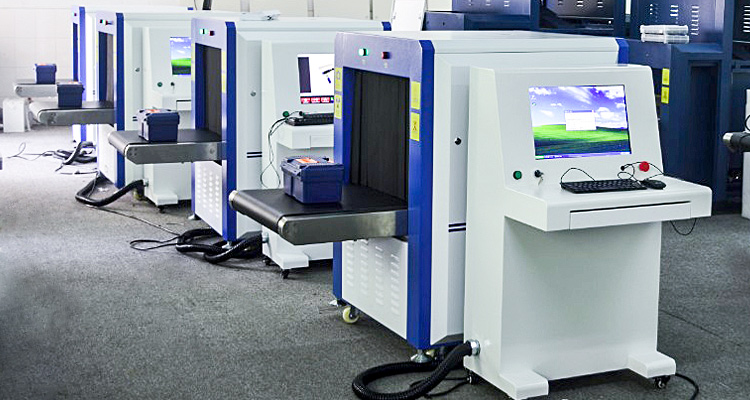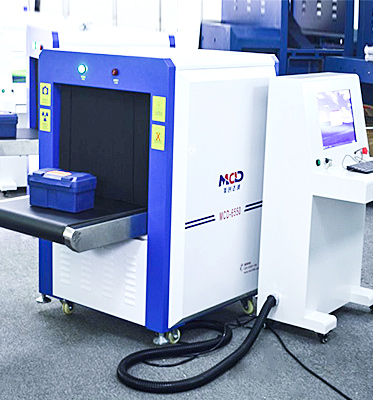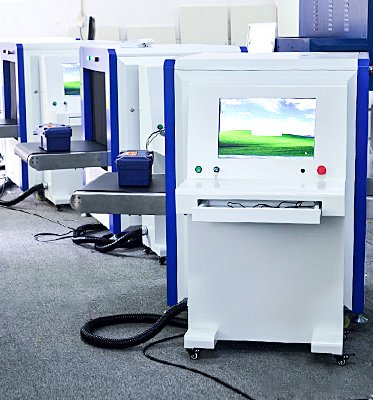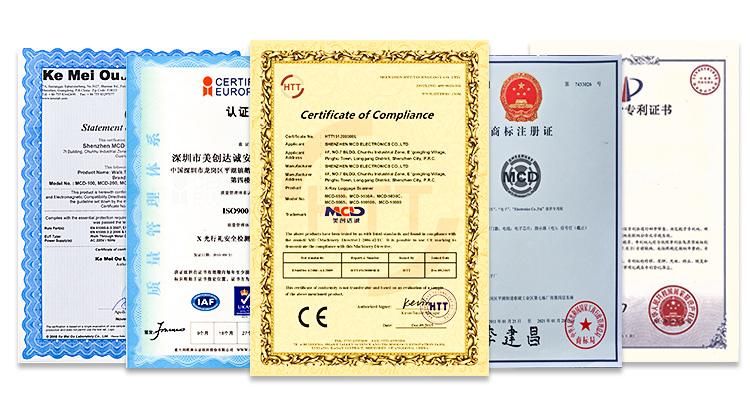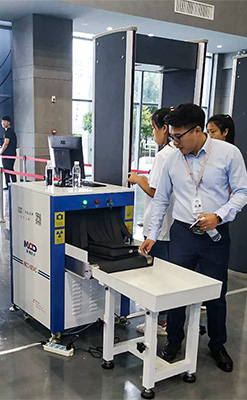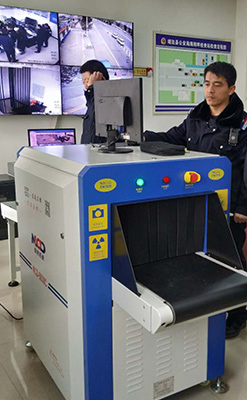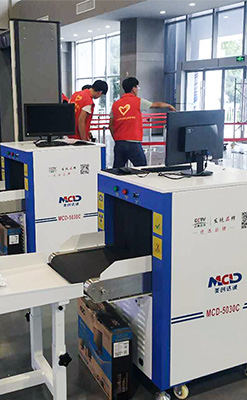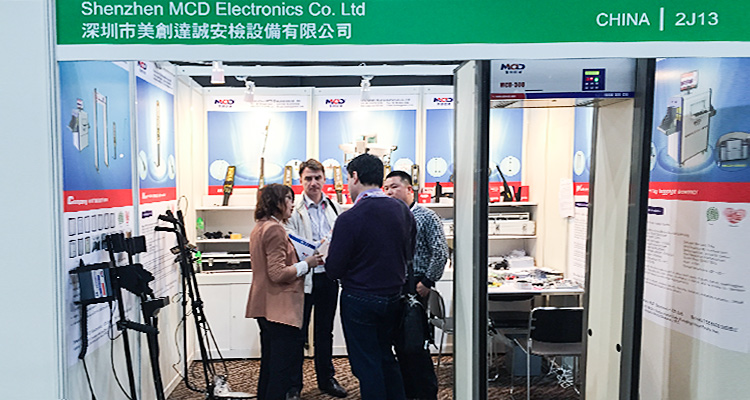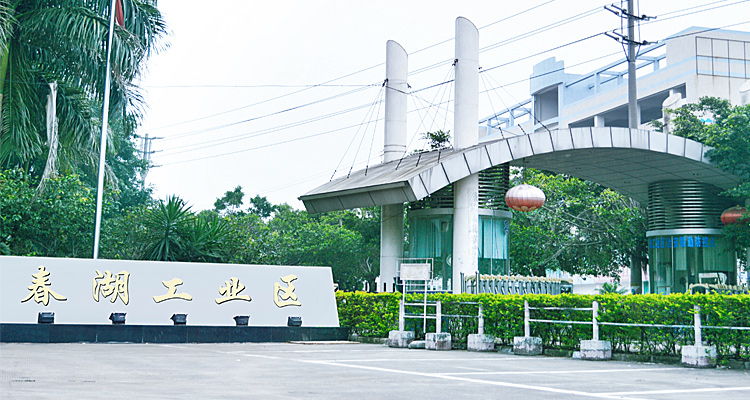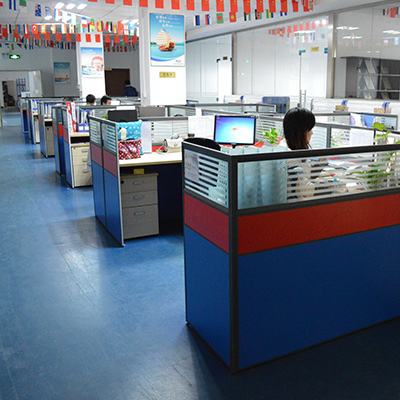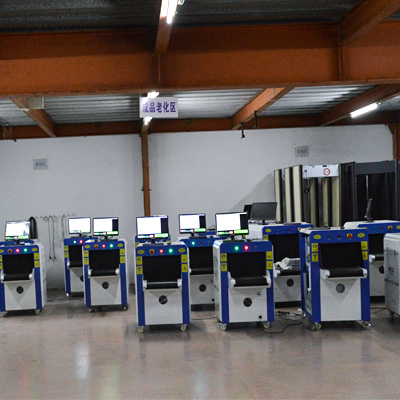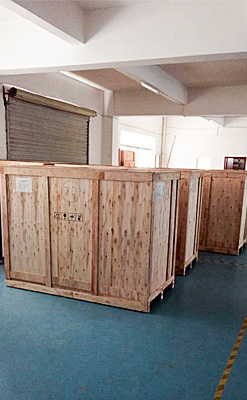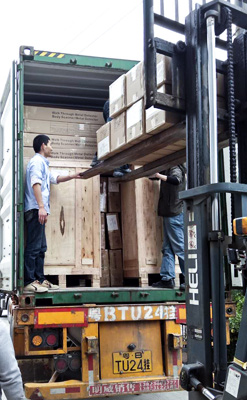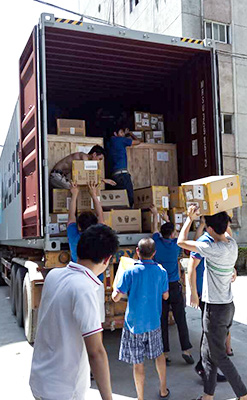 All X-ray baggage scanners are packaged in standard export plywood cartons. It can be transported by air, sea, land or express (eg DHL, UPS).
Generally, we have stocks. In stock, we can ship the goods after confirming the order on the same day. If the order quantity is too large, please consult the online business manager to determine the delivery time.