Product Description
High Sensitivity Hand- Held Metal Detactor With Headphone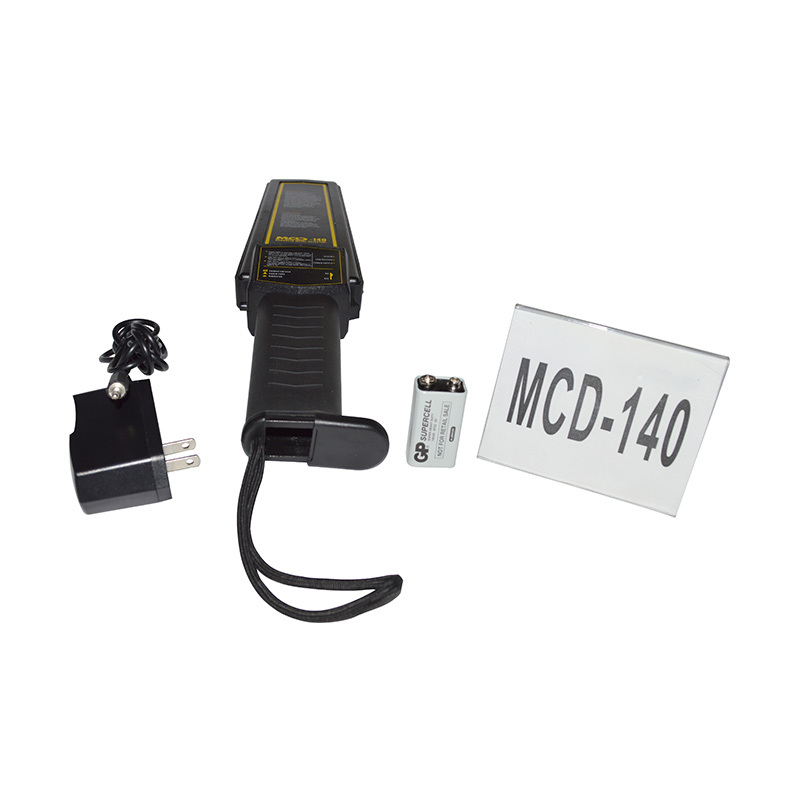 Product Parameters:
1. Alarm Indication : Audio alert and LED indicator and Vibration can work together, with headphone output.          (headphone is optional accessory )
2.Sensitivity :≥11cm(for a RMB one YUAN Coin)
3. Power Supply:9V fold battery (6F22ND),can connect with recharger, (recharger is optional accessory )
4. Quiescent Current :<30mA Operation Current:Audio and LED<62mA ,Vibration<90mA
5. Body Size:415*90*45mm
6. Net Weight: 350g Gross Weight: 445g
7. Color Box size:425*100*55mm
8. Package Size:51*28*45cm (25pcs/carton,12.5kg/carton)
Feature and Application:
1. Highest sensitivity
2. Easy to operate
3. Detection range is stability, not with the battery consumption and reduce detection range.
4. Low power consumption ,40 hours of continuous operation
5. When voltage is below 7V, the low voltage indicator lights.
6. Sound of light and vibration alarm capabilities
7. With charging port and headphone outputs
8. With sound and vibration alarm switch
9.The metal detector suitable for airports, stations, terminals and other security checks.
10. Applicable to the customs, public security, frontier defense, and safety inspection authority
11. Medicine and food quality testing.
12. To the prison address and other important places of safety checks
13. Check for precious metals, such as: gold and silver jewelry manufacturers