Product Description
MCD-500A is a metal detector door for foreign trade export. The single-line LCD screen is designed in English with precise positioning and stable performance. The imported fireproof board is used as the door panel material, which has the advantages of waterproof, fireproof and shockproof. It has the same height as the human body, and accurately displays the location of the metal object. It adopts digital and analog circuit hybrid design and improved coil technology to greatly enhance the anti-interference ability. To prevent false positives, false negatives, and to make the detection stable and accurate. It can preset 3 test standards for different occasion modes, remote control operation and password protection function, which makes it easy to detect metal.
Features and application range
Fireproof, waterproof, shockproof design, multi-zone alarm, liquid crystal display, full English menu design, can pre-store three kinds of test standards for different occasion modes. It can accurately determine the specific location of metal objects in the human body, and is used in factories, exhibition halls, etc. for indoor and outdoor inspections, such as hardware, electronics and other manufacturers to prevent artificial theft and large-scale activities of personnel carrying weapons inspection. Applicable to foreign trade exports.
General Specification
Detection area
District 6
Sensitivity level
0-99 adjustable, can be set according to detection requirements
Alarm mode
Sound and LED area lights simultaneously alarm
Display method
Single-line of LCD display
Personnel pass rate
More than 40 people per minute
Power supply
220V AC, 50/60Hz
Power consumption
35W
Tunnel size
200 (high) * 70 (wide) * 56 (deep) cm
Dimensions
222 (high) * 82 (wide) * 67 (deep) cm
Package dimensions
Door panel: 230*72*25cm (2 pcs/carton)
Weight
Net weight 54.5kg/set, gross weight 65kg/set
Product display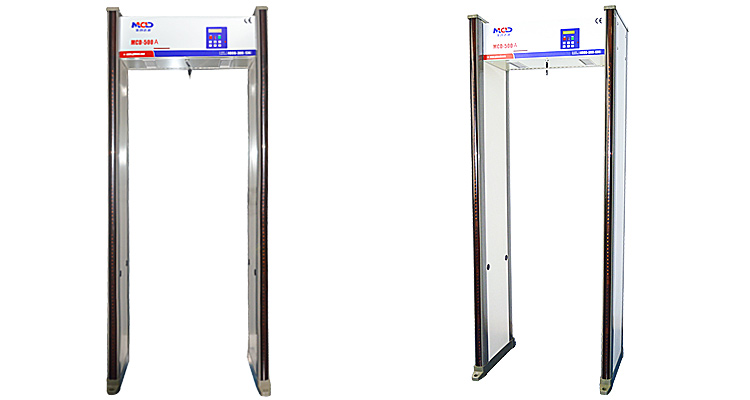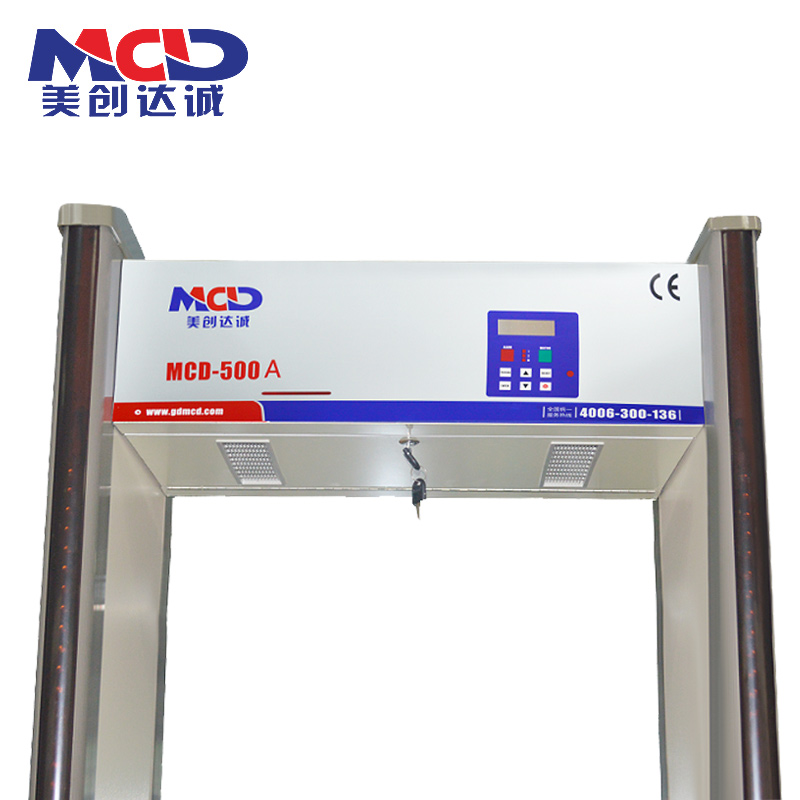 Rich configuration upgrade again
Practical features, refreshing the strength to show the value of the height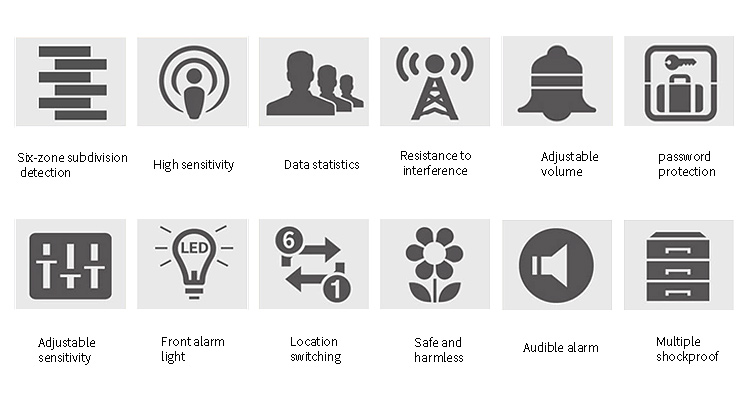 Accurate positioning display
6-zone positioning, able to accurately determine where the contraband is located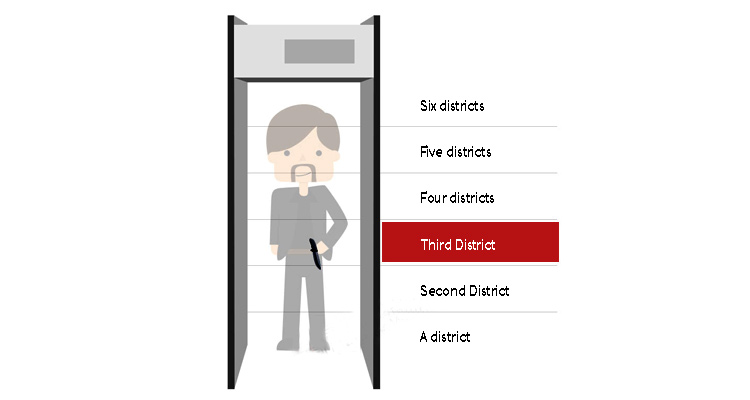 Qualification certificate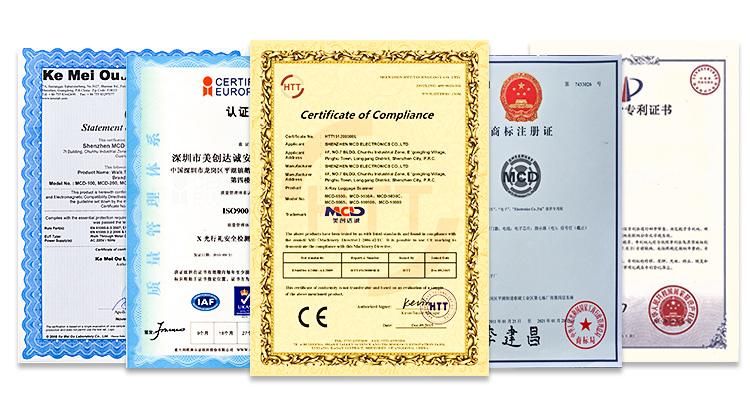 Workshop and packaging display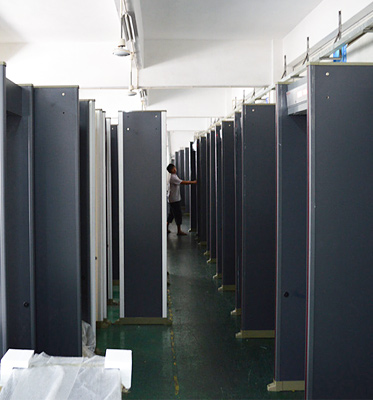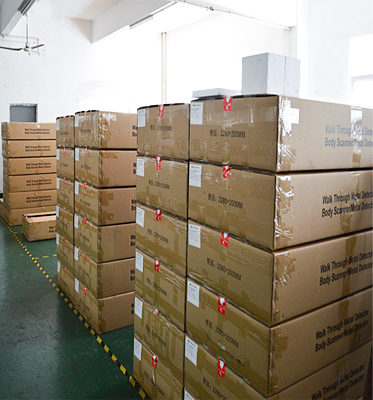 Exhibition and case show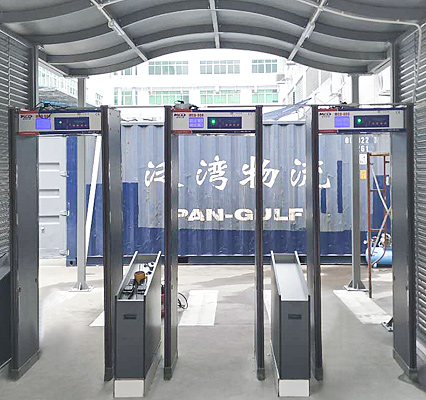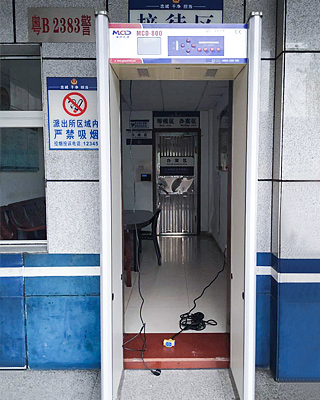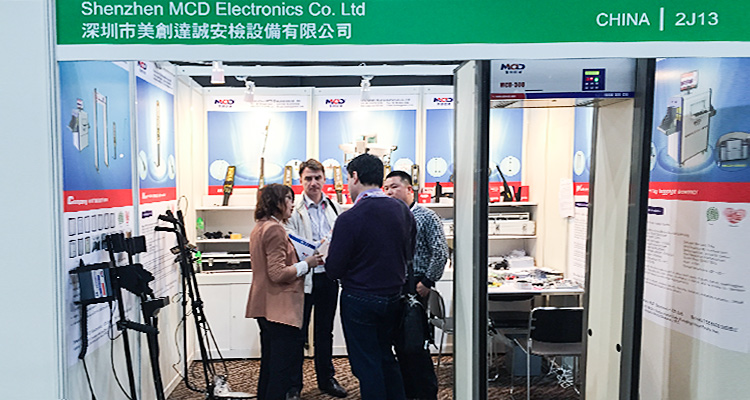 Installation steps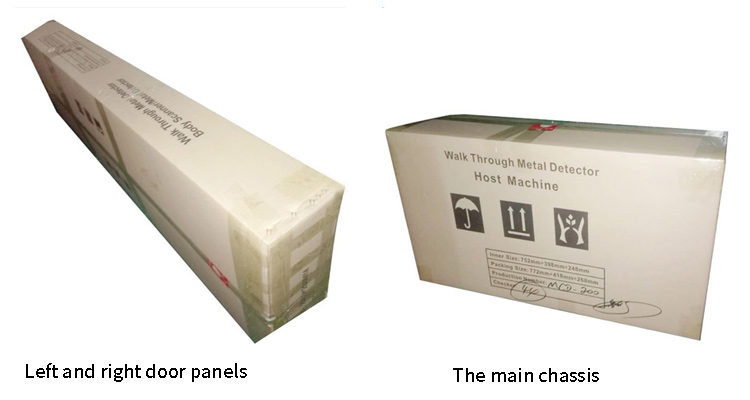 1.Check the outer box for damage
Open the package and check if there is any damage, as shown below.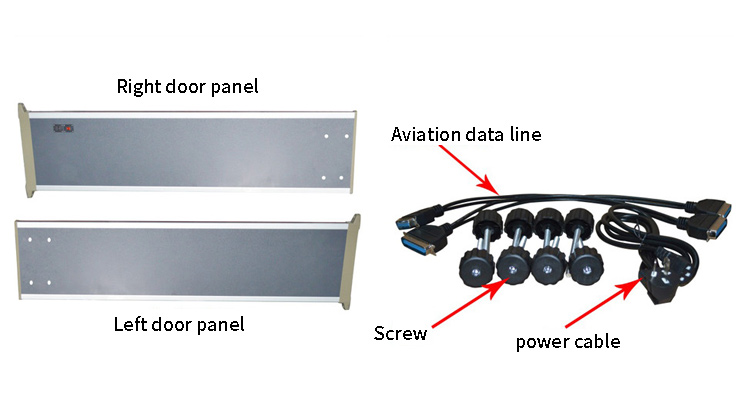 2.Check accessories
All accessories are complete, (the accessories have 1.8 meters power cord, packaging, screw, left and right door panels, aviation data lines) as shown below.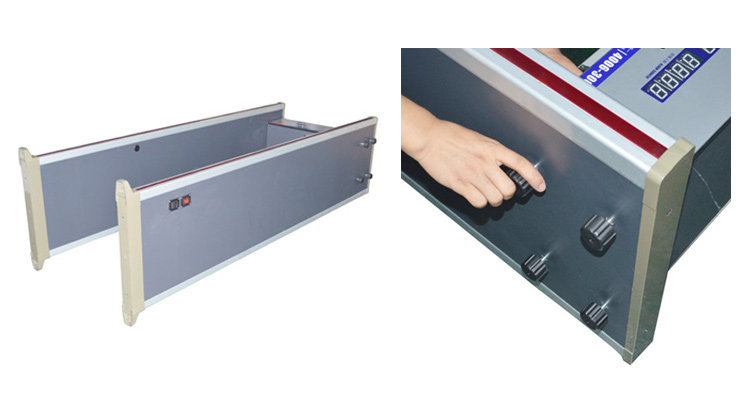 3.Assembly
Assemble the assembled door panel and the main box, you need to use the screw
4.Plug in the power cable
Plug in the power cable, lock the air data cable, and check if the double nut is tightened, as shown below.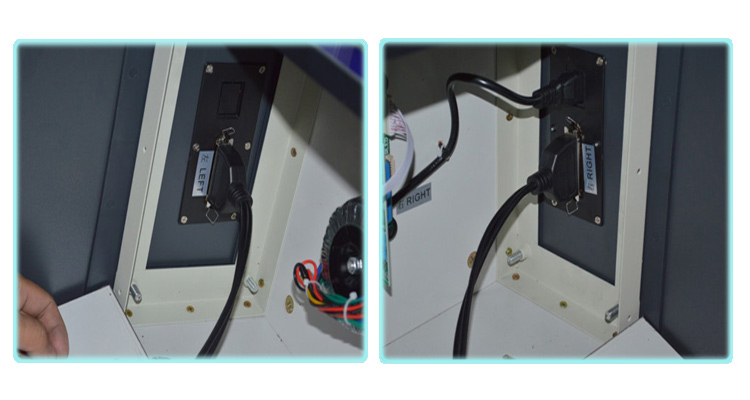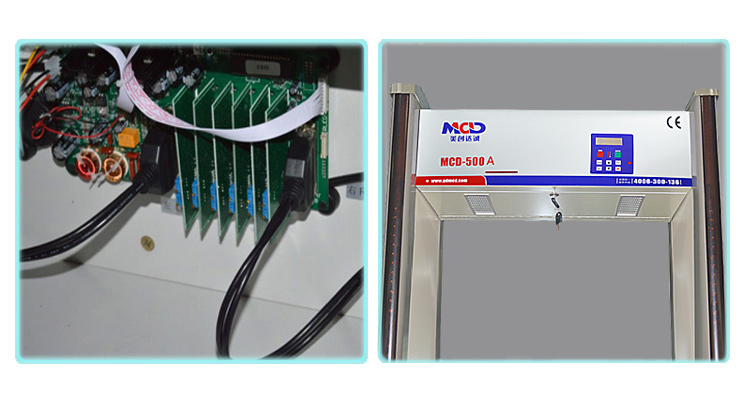 Our Company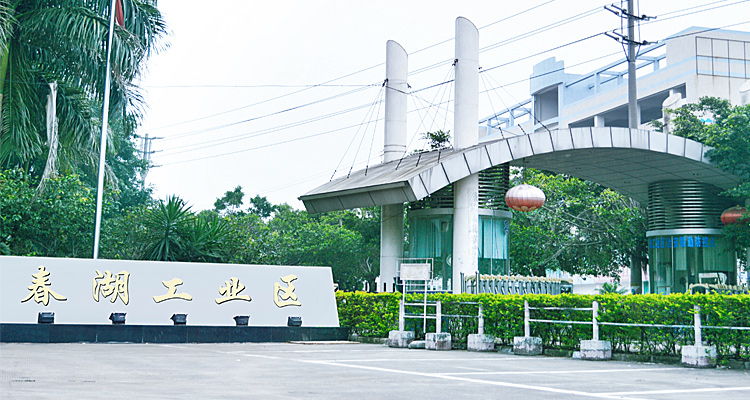 The company has passed ISO9001:2008 international quality system certification, CE, RoHS and other international certifications.
The products have passed the National Security and Alarm System Testing Center and the Ministry of Public Security Safety and
Electronic Product Quality Testing Center. Some of the company's products have applied for national patents. And obtained the import
and export license of the People's Republic of China, is the best partner for domestic and foreign buyers and foreign trade companies.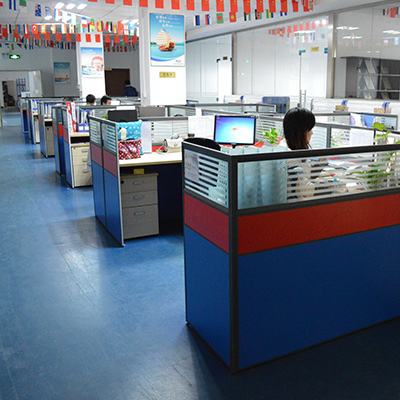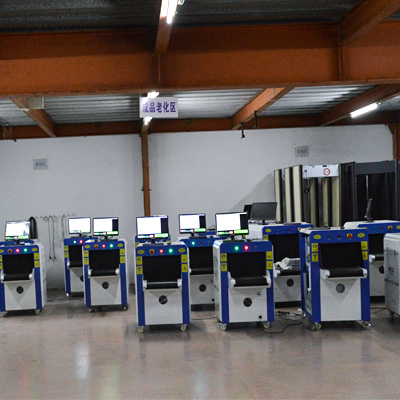 Packing & Delivery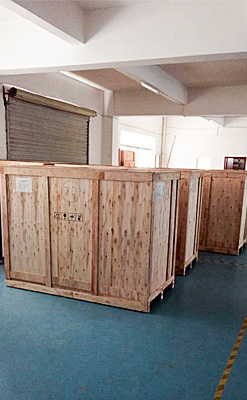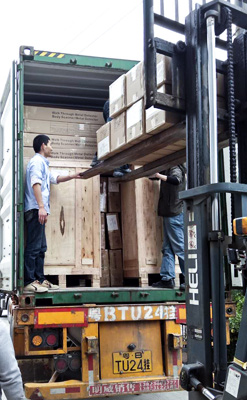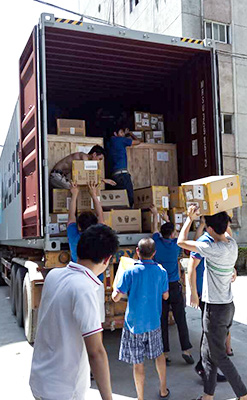 All X-ray baggage scanners are packaged in standard export plywood cartons. It can be transported by air, sea, land or express (eg DHL, UPS).
Delivery time:
Generally, we have stocks. In stock, we can ship the goods after confirming the order on the same day. If the order quantity is too large, please consult the online business manager to determine the delivery time.