Product Description
MCD-5030A Airport Baggage Scanner X-Ray Machine Luggage Lnspection Equipment Cargo Scanner X ray Testing Analyzer Machine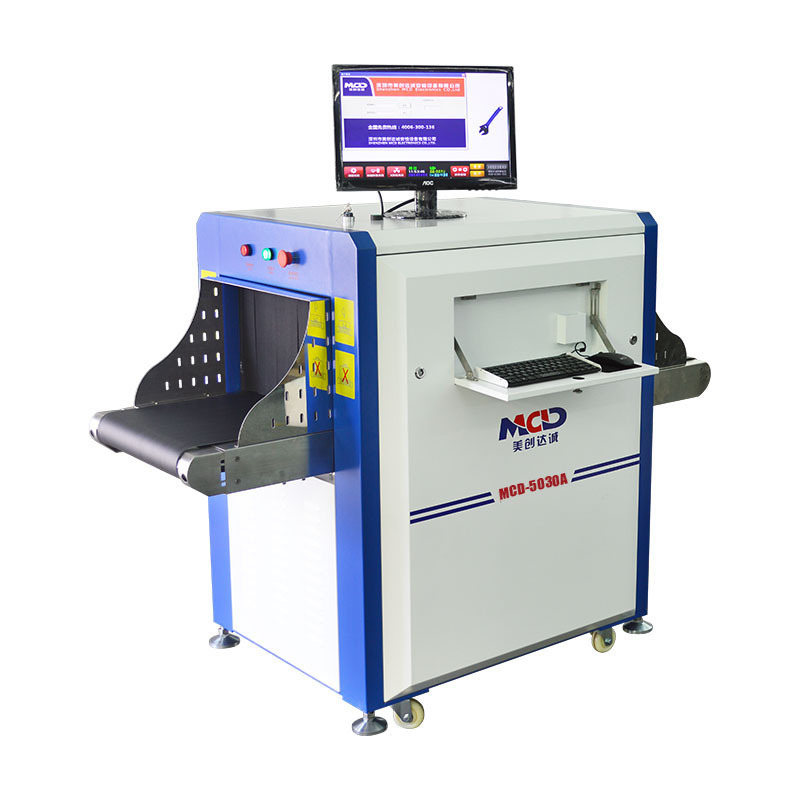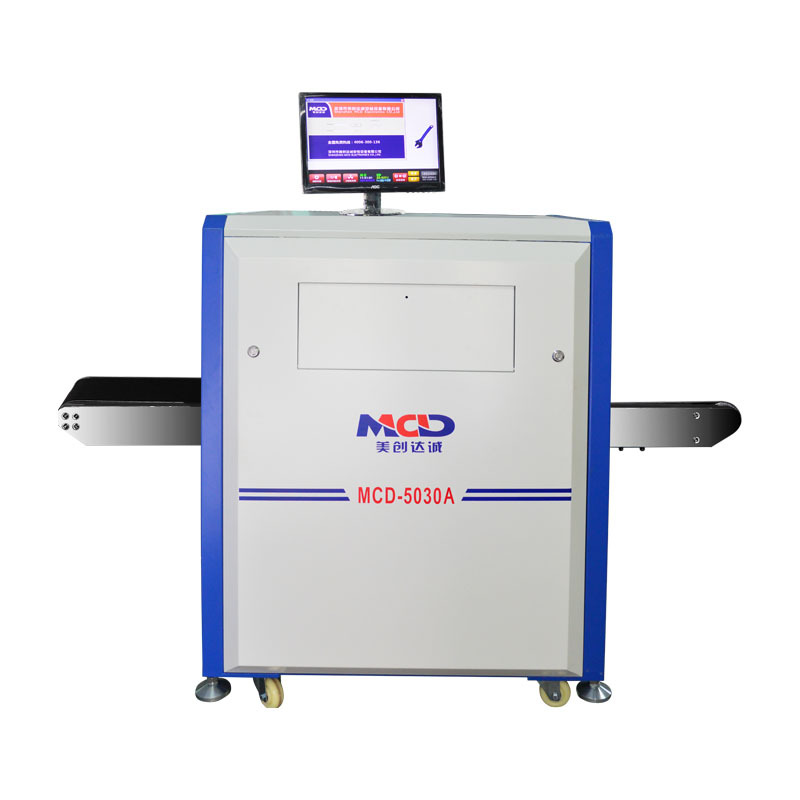 Product Parameters:
1. Detecting Method: X-Ray Bollom-illuminated detecting
2. Tunnel Size: 500(W)*300(H) mm
3. Conveyor Speed: 0.22m/s
4. Conveyor Max Load: 150kg
5. Single inspection dosage: <1.5uGy
6. Wire Resolution: 0.1mm metal line
7. Steel Penetration: 34MM metal line
8. Maximum leakage radiation: <0.05uGy/h
9. System Power: 220AVC/50Hz
10. Power wastage: 1.0KW(Max)
11. Noise: <65 dB
12. Operating Temperature: 0℃~45℃
13. Storage Temperature: -20℃~60℃
Feature and Application:
X-rays through inspection, Which show object interior metal structure by LCD screen. Applied to factory inspection products and institutions of the security. Such as electronic factory, shoe factories, toy factories, court and station, as well as large activities handbag security.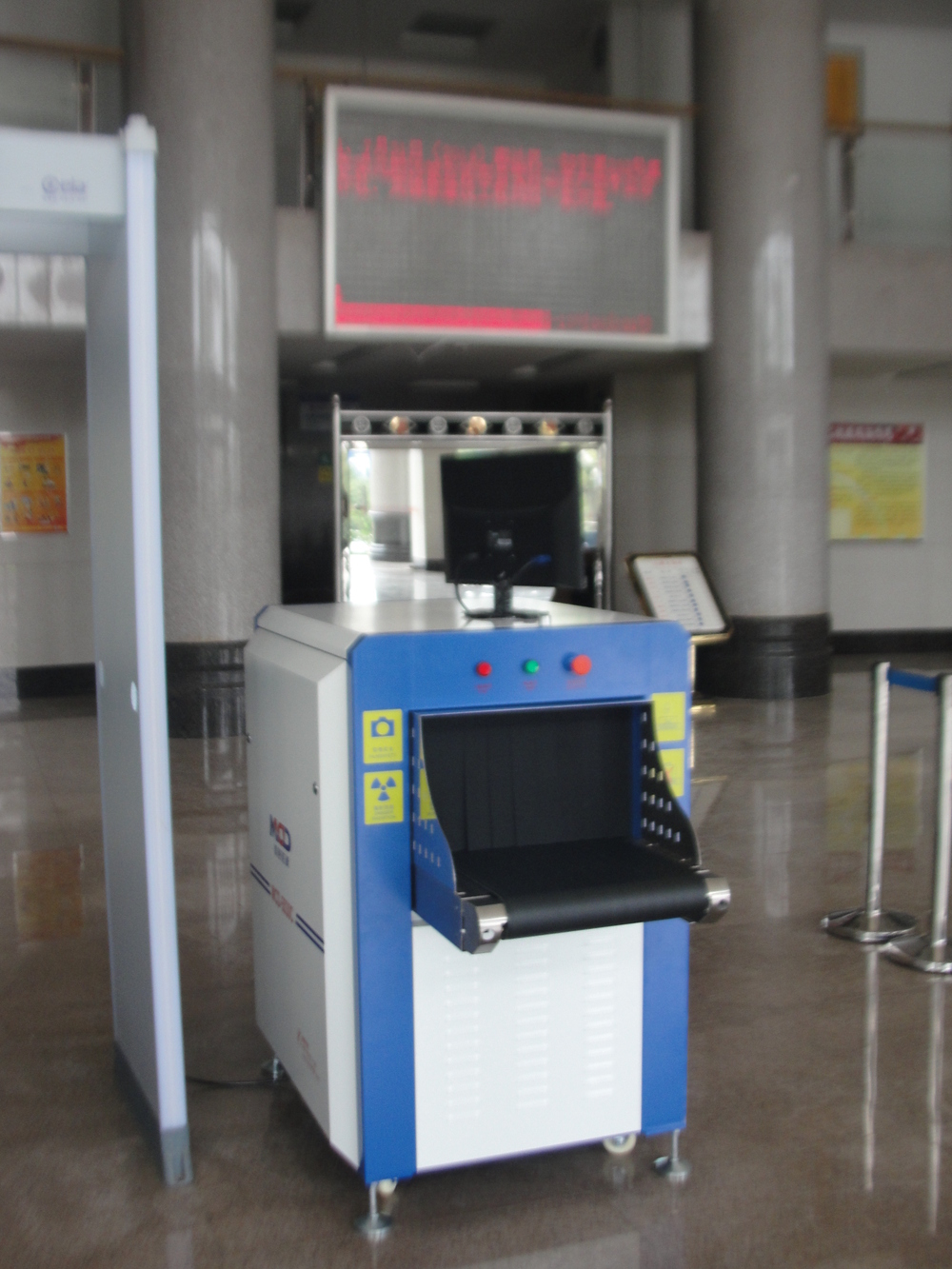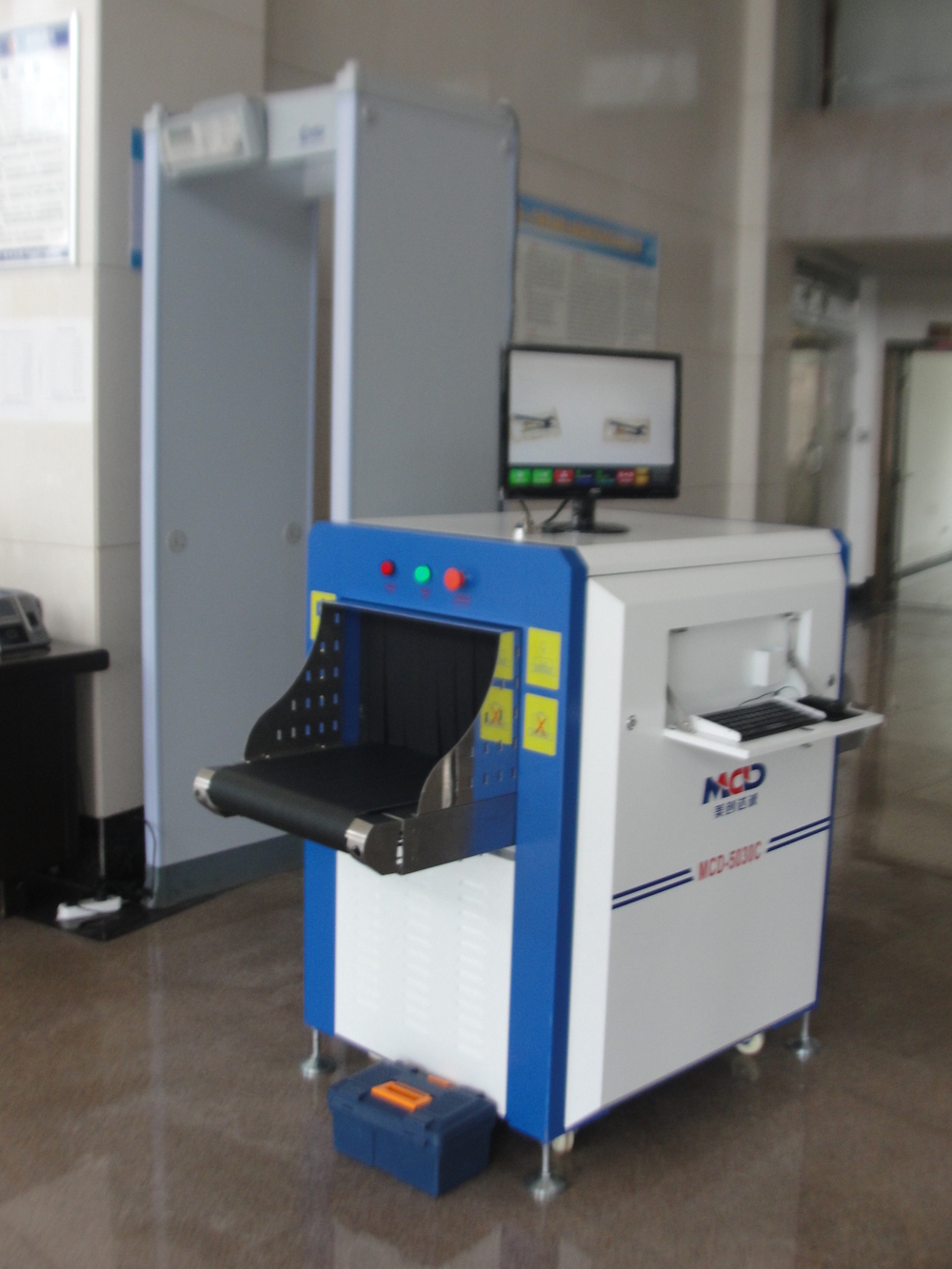 Our company:
Shenzhen MCD Electronics CO.,Ltd

,founded in 2005,committed to the development and production of
security products;
focusing on building the brand of ''
MCD
'';and making greating contribution to
China's Security force
.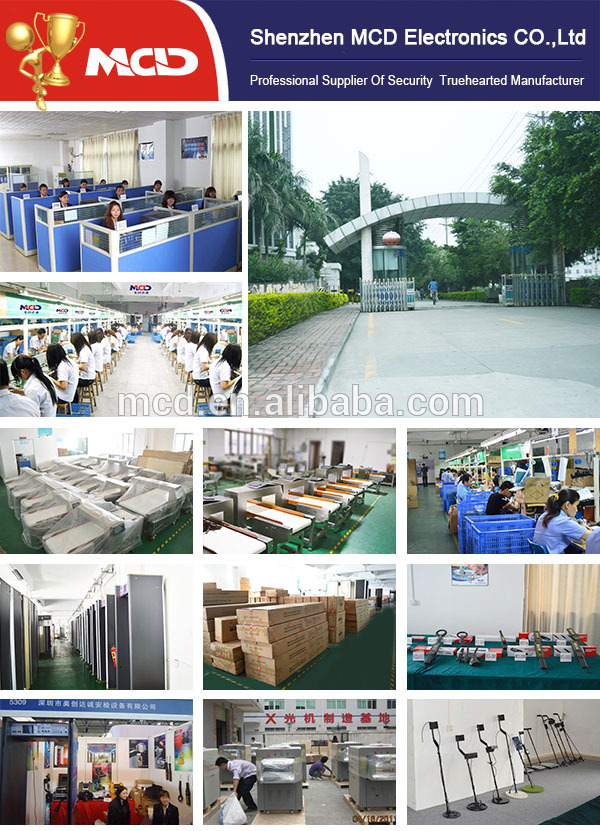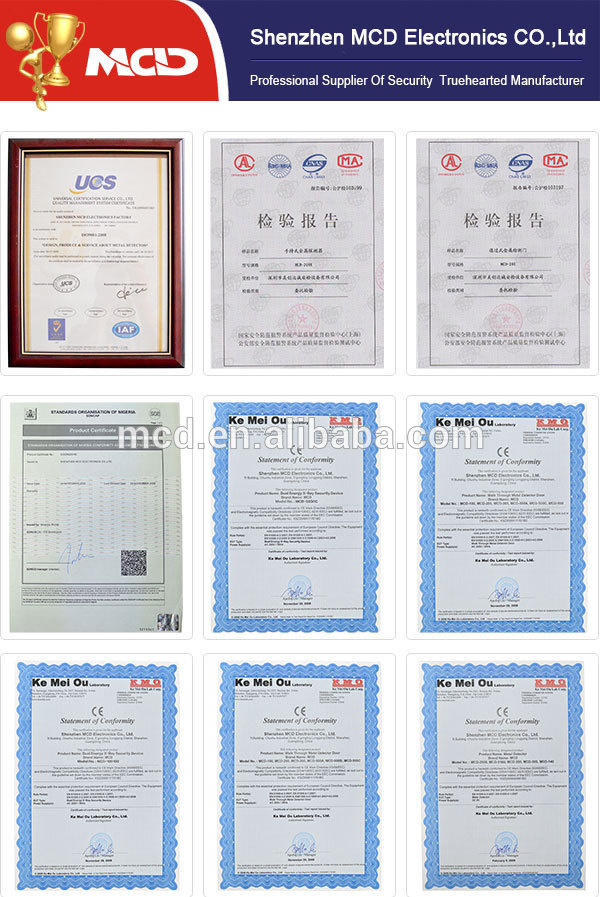 Special features:

1) Network interface: Capable of connecting to LAN, and support multi-terminal check for baggage at same time.

2) Safety x-ray control: X-ray is transmitted under automatic control, avoiding the error.
3) One-key shutdown control: Just rotate the key to shut down the machine; it is safety, easy and convenient.

4) Environmental protection design: Protective cover on lead curtain to avoid lead pollution.

5) Energy saved design:the machine can check the tunnel automatically to see whether there are objects. The conveyor belt will run only when there is object on it. Otherwise, it is no run.

6) Easy learning and Easy operation: offer user-friendly interface.

7) Super large Image storage:1,000,000 pictures in real time
Contact us:
Shenzhen MCD Electronics Co., Ltd

.
ADD: 4F, NO.7 BLDG, Chunhu Industrial Zone, E'gongling Village, Pinghu Town, Longgang District, Shenzhen City, P.R.C
Website:
Tel: +86 755 8467 6682
Mob: 86 13543288372
Skype/WeChat: ensonzhang49