Scope of application:
MCD-F500QD metal detection machines used mainly for food and other requirements of high detection sensitivity industries, for the detection of inclusions or lost in the raw materials or products of Broken Needle, wire or lead, copper, aluminum, tin, stainless steel and other metals.
Feature:
Conveyor and pallet assembly used in the U.S. "FDA" standards of white non-toxic materials.
Detection accuracy over the corresponding provisions of HACCP system Detect indicators.
Can and weighing machines, sorting machines combination to form a pipeline automatically detects weighing.
Production line can be used to con characteristics:
Dual-loop nest supporting the implementation of automatic detection pipeline.
Monitor the use of sound and light alarm, automatically exclude or shutdown, the operational use of extremely reliable and user-friendly.
Machine using stainless steel material, anti-corrosion, easy to clean (which can be required in accordance with the ordinary customers of steel stainless steel materials may be appropriate to reduce costs).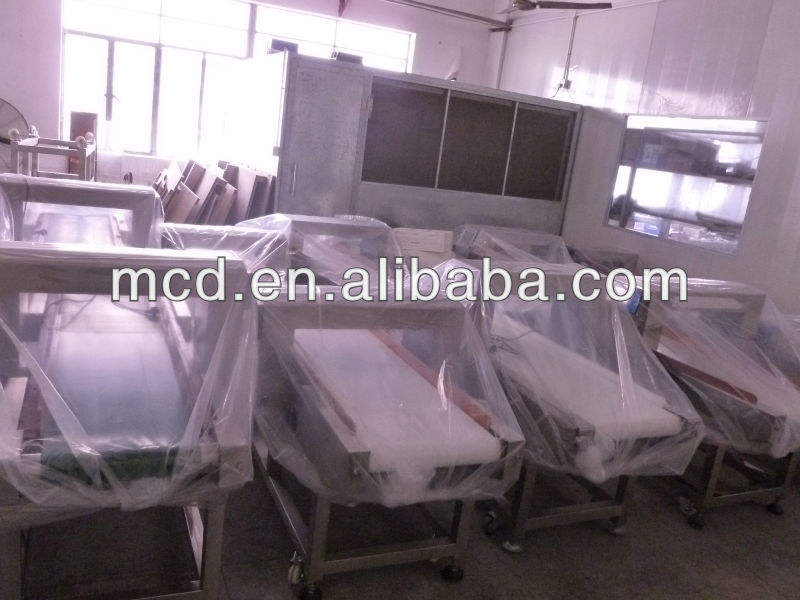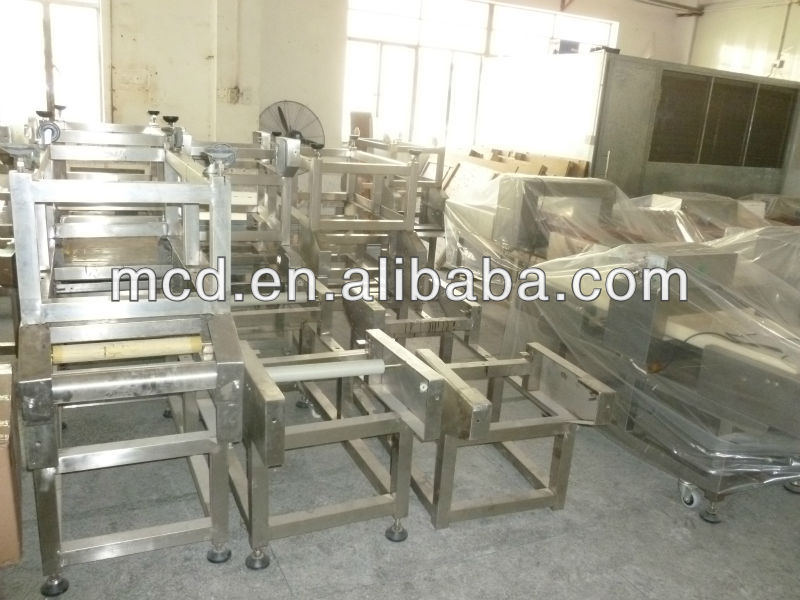 Specifications:
Detecting method: Magnetic induction
Detecting width:600mm
Detecting height:160mm
Detecting adjustment: Steeples adjustment
Detecting ability:dia1.0 iron ball
Alarm method: Buzzer alarming
Belt speed:(app.)40m/min
Power supply:AC110-230V,50-60Hz
Dimension size:1620(L)×1000(W)×1100(H)mm