APPLICATION AREA
The ML & MW capability to conduct rapid and effective visual searches of vehicle is essential for the protection of fixed installations and other potential targets and in the search for contranand material. CHECKPOINTS Visual Search Equipment is standard issue to numerous government agencies and military units worldwide and provides users with a fieldproven and versatile search capability.
FEATURE:
1. Equipped with adjustable swivel for infinite adjustment
2. Has a heavy duty extruded rubber rim to help prevent damaging objects when maneuvering
3. Available with tripod ball bearing caster wheels, allowing full range or motion with effortless maneuvering.
4. Light weight with a 51 inch handle
5. Low 305 inch ground clearance
6. Available with flashlight, batteries, and mounting bracket
7. For indoor or outdoor use
8. Each mirror measures : 12 inch
9. Package size :880*315*160mm (2PCS/Carton)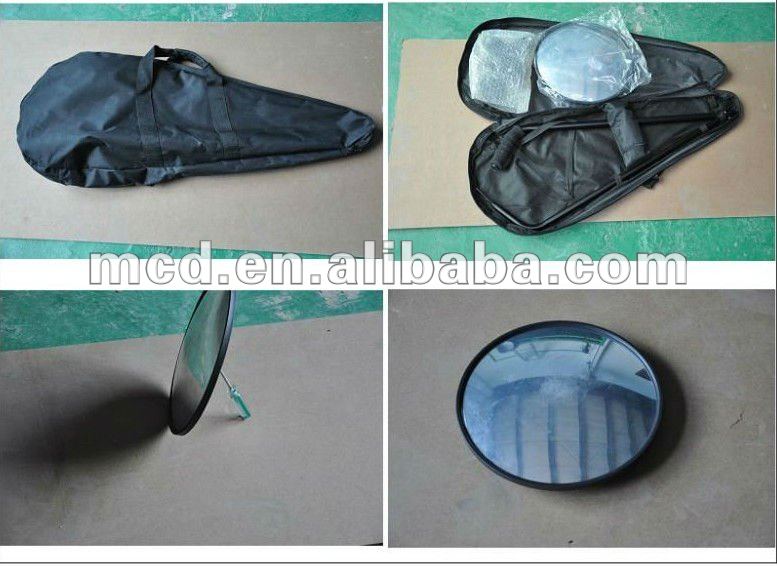 PRODUCTS ACCESSORIES :
1.Actylic mirror
2.Swivel ball under miror
3.Washer & Cap
4.Castler wheel base
5.LED Torch