Sound and light alarms
Network Interface: Can connect local area networks, multiple terminals can check luggage`s at the same time
Safer-ray: Ray fired automatic control, to avoid misusing launching.
One shutdown control button: You just need to rotate the key and the equipment will automatic power off safely, no need for complex multi-step operation, more convenient and simpler.
Eagle Eye: Current region can be reviewed convent in enlarged status.
Fault self-diagnosis: Automatically determine the failure and give prompt information, easy to maintain.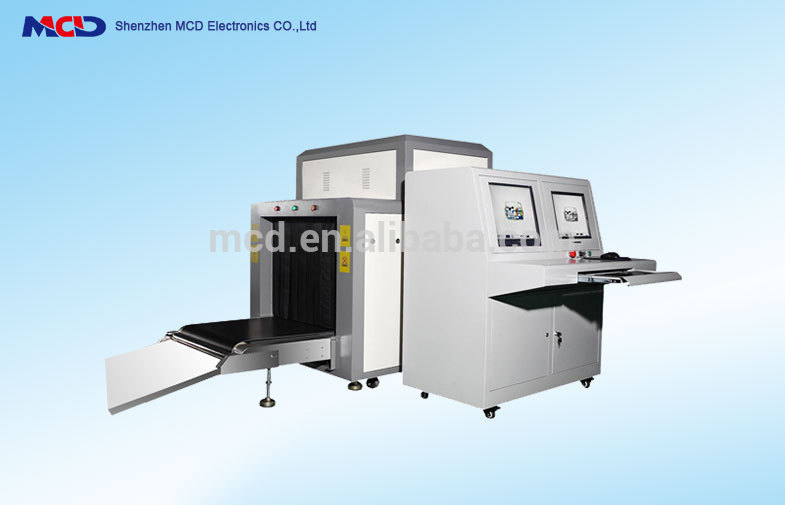 Parameters
Tunnel Size: 800 (wide) × 650 (high) mm
Conveyor speed: 0.2 m / s.
Conveyor Max load: 200kg belt
Single inspection dosage: <1.5μGy
Wire Resolution: 0.101mm metal line
Steel Penetration: 34mm armor plate
Film safety: For ISO1600
Maximum leakage radiation: <0.o5µGy/h
X-ray generator
Orientation: Vertically Upward
Tube current: 0.4 ~ 0.7mA (adjustable)
Anode voltage: 100 ~ 160 kV (adjustable)
Angle: 60 °
Generator Cooling/working periods; Sealed oil with forced air/100%
Operation environment
Storage temperature:-20 °C to 60 °C
Operating Temperature: 0 °C to 45 °C
System power: 220VAC (± 10%) 50 ± 3Hz
Power wastage: 1.0KW (Maximum)
Noise : <65DB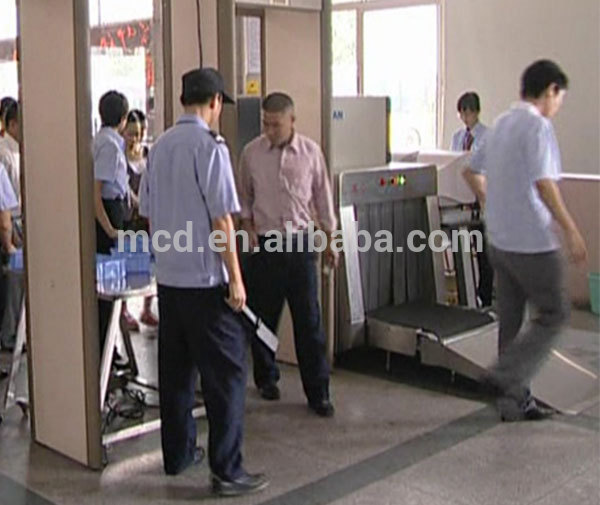 Feature and Application
X-ray penetrate inspection, the object can be found within the metal structure, can display
the naked eye can not see where the liquid is also very obvious object display.
Used in the factory testing of security products and business units such as: electronic factories,
shoe factories, toy factories, courts, railway stations, and event bag, line security management package
Our company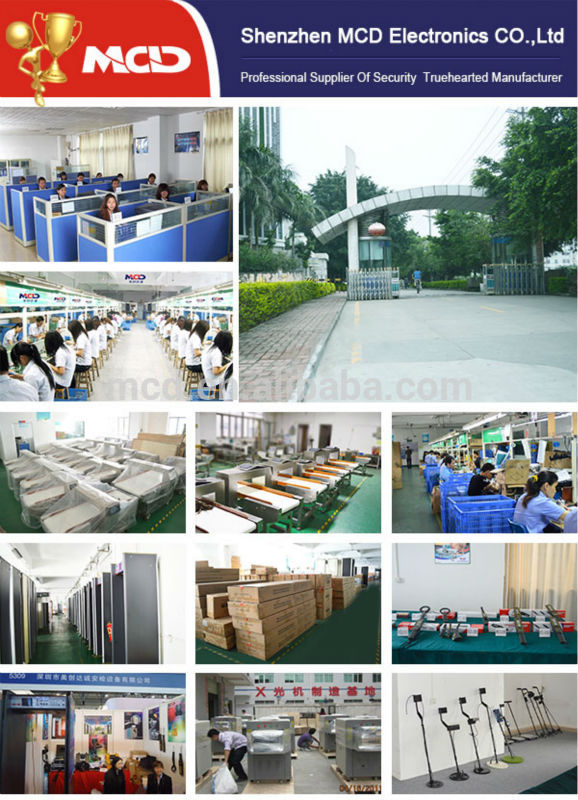 Certifications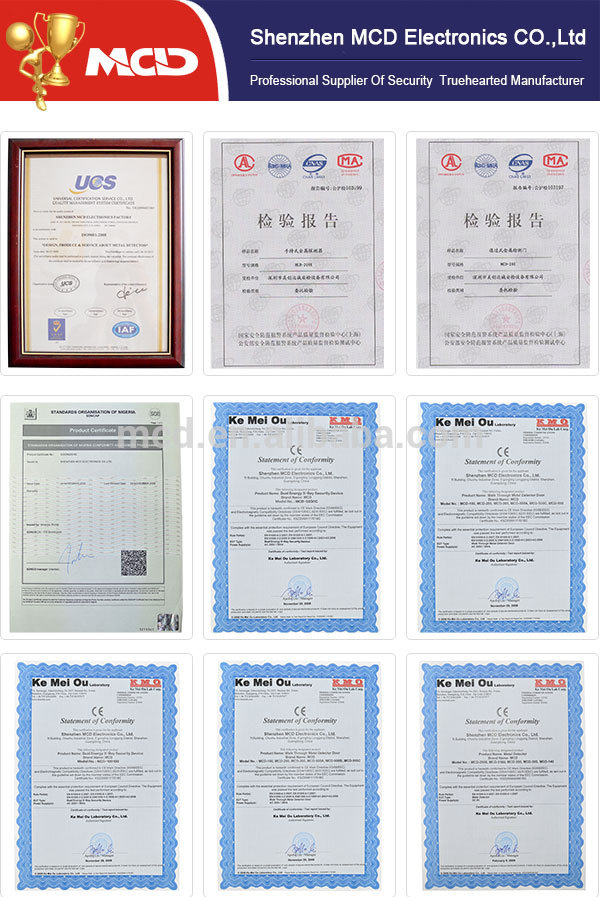 Our services